WE ARE HIRING!
We are looking for a finance and administration officer to join Sunshine & Smiles - Leeds Down Syndrome Network.
We need someone to provide administration support for the organisation which offers groups, trips, activities and family support for children and young people who have Down syndrome.
If you're organised, good with numbers, and flexible... we'd love to hear from you!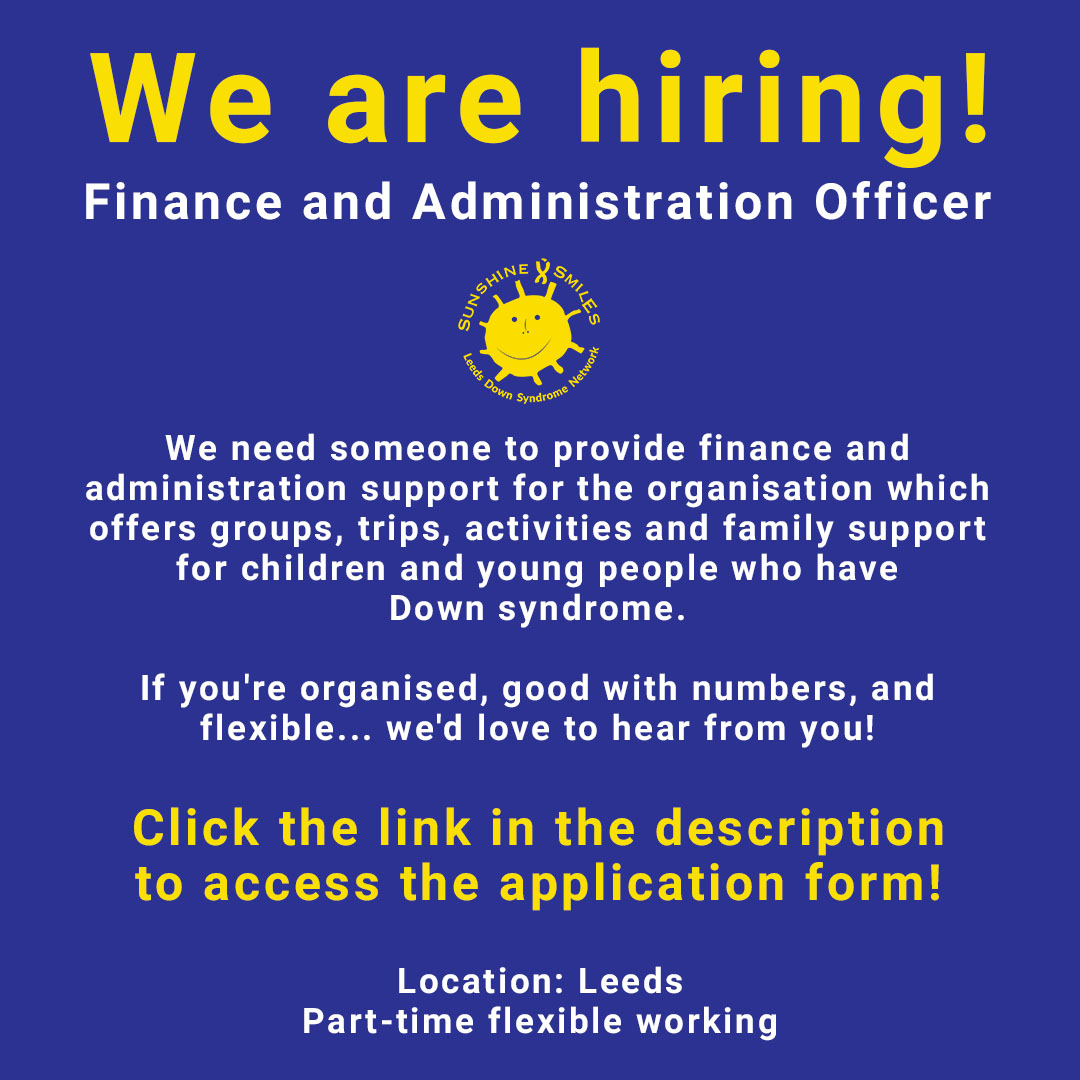 If interested, fill out the application form attached. Deadline is 1st July 2022.
Click here for the job description and application form.
More news articles