LS29 Special Needs Group are are delighted to let you know that Singing Hands are coming to Kings Hall Theatre, Ilkley in October and they would love to see you there.
For those who don't know Singing Hands are a great singing, signing duo. They are extremely popular performers especially for children with additional needs. They do a mixture of traditional fun songs and pop ones too.
Tickets are only £9 each with (of course!) a chance to have photos with the lovely Tracy and Suzanne too.
Bookings are now open - you can book here.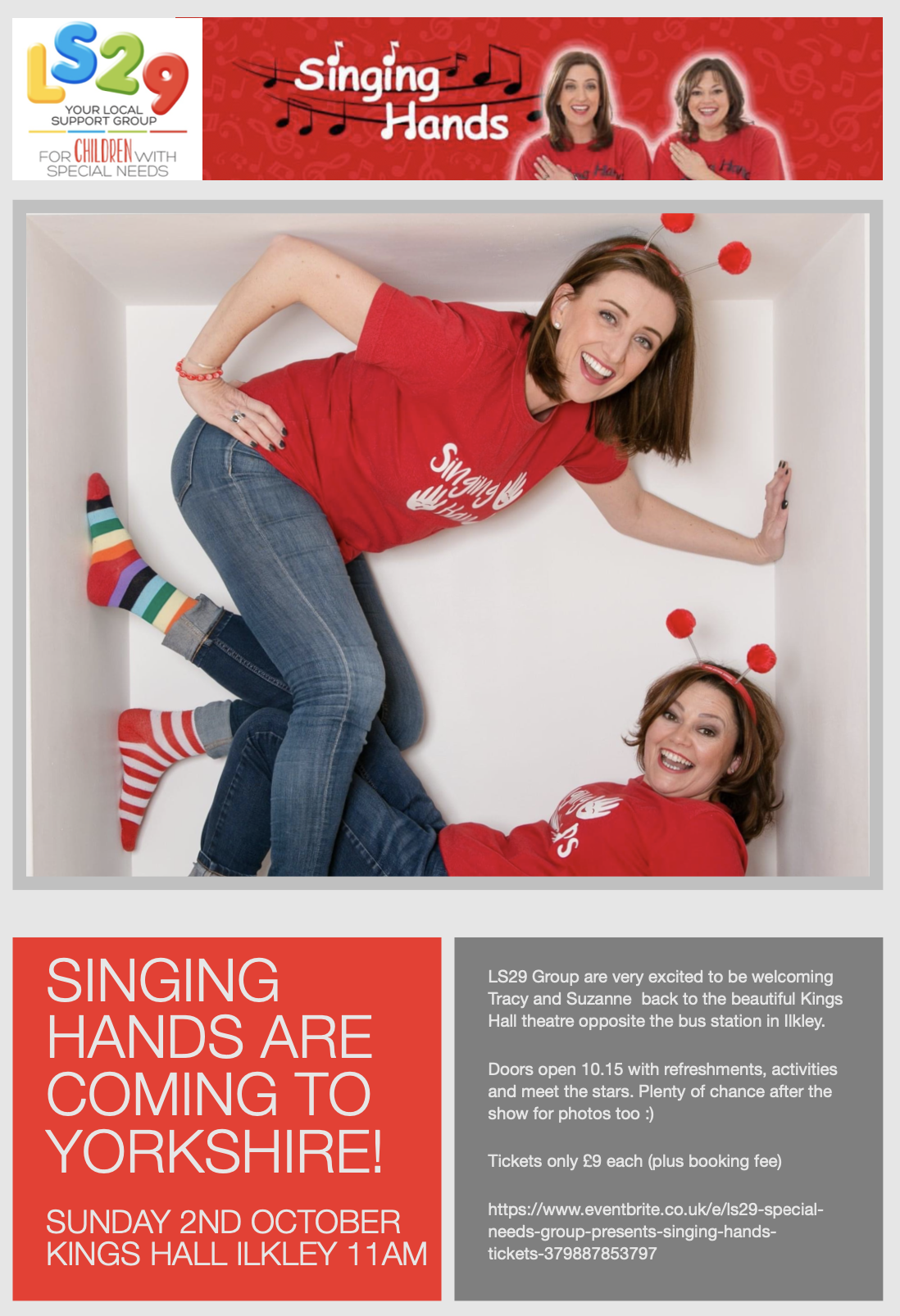 More news articles