Leeds Waterfront Festival 2022 - Autism & Neurodiverse friendly event
Leeds Autism Services have teamed up with Canal and River Trust to host this year's accessible version of the Leeds Waterfront Festival. The event is specially designed to be autism, neurodiverse and learning disability friendly.
The Leeds Waterfront Festival brings the waterways alive each year by hosting a fantastic mix of activities, performance, workshops, arts and fun for all ages.
This year's main festival launches 26th & 27th June, with our autism friendly event taking place at Leeds Dock on Friday, 29th July 2022 (11am - 4pm)
It's free entry and everybody is welcome!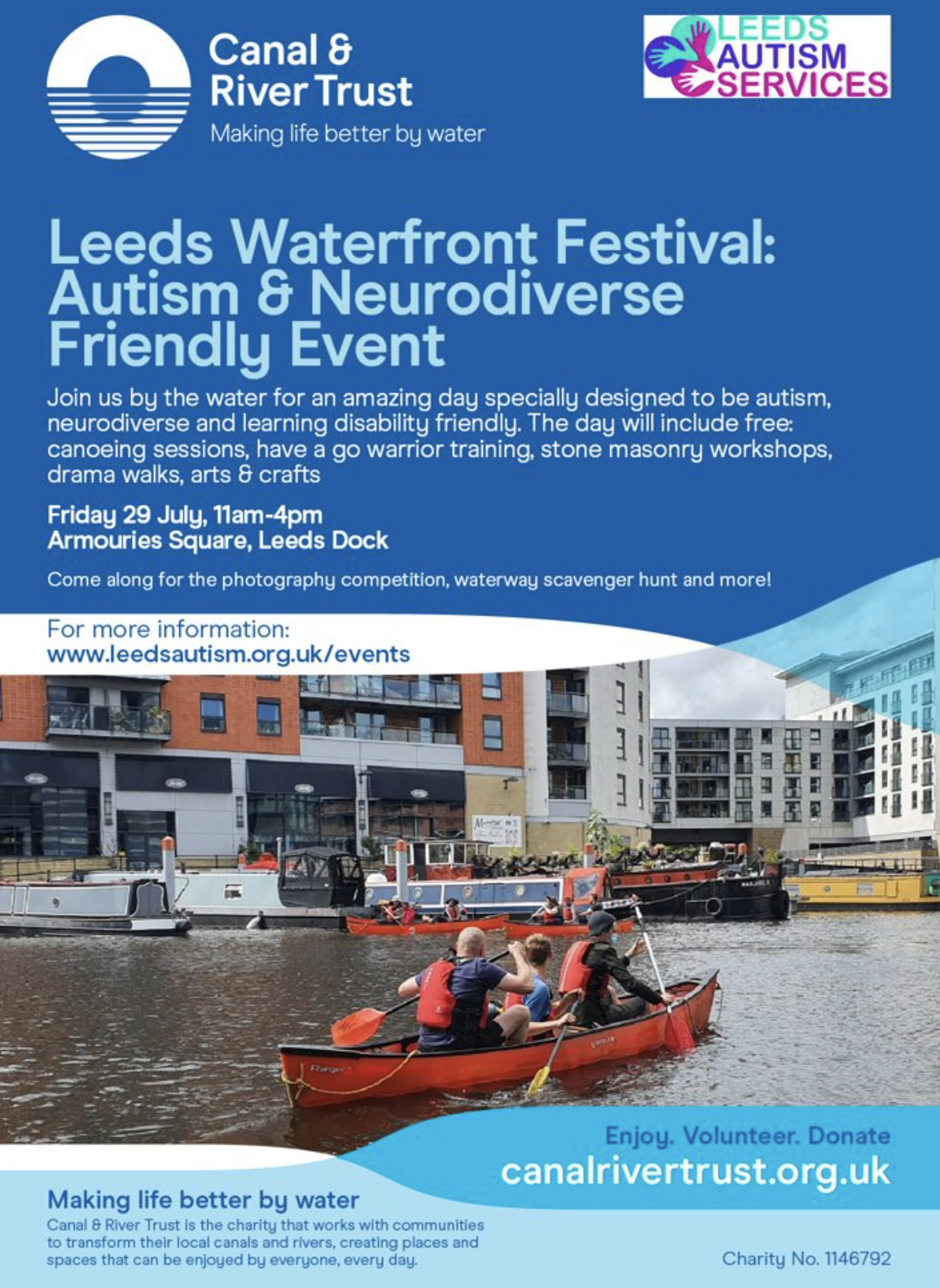 More news articles