Breeze in the Park - Relaxed Sessions
Breeze will be offering 4 relaxed sessions for children and their families with additional needs at Breeze in the Park this summer.
These will offer:
A quieter relaxed session specifically for children with additional needs and their families

Additional breeze staff available to help

Donkey rides and petting

Arts and crafts and fun children's entertainment

Minimal queuing

Designated parking onsite or nearby

Fence lined with security and staff monitoring entrances and exits.
Visit Breeze In The Park – Breeze Leeds for more information and to find out how to book for free via email.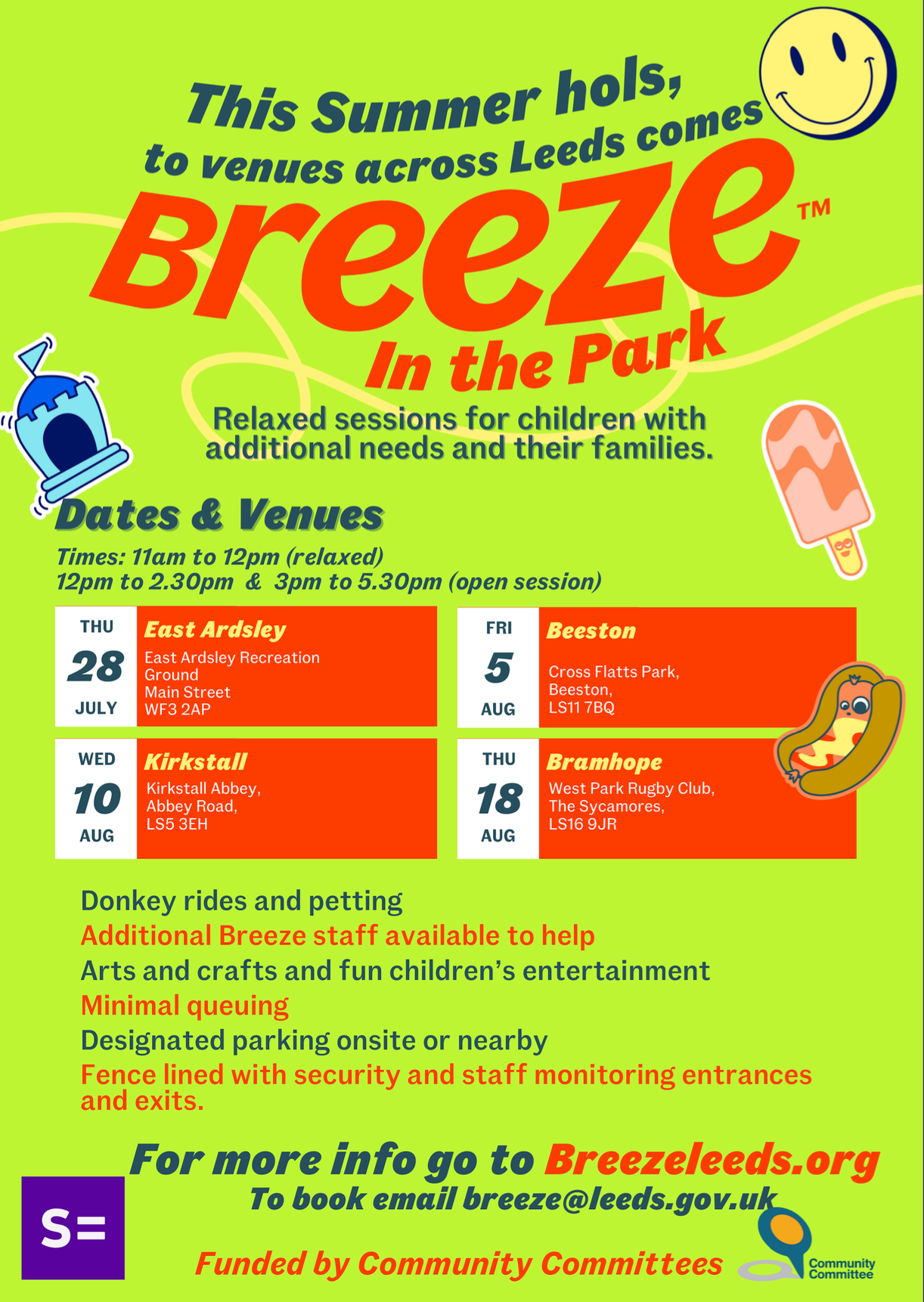 More news articles