We're very excited to share with you details of the upcoming YORKSHIRE ABILITY TRIATHLON!
The Yorkshire Ability Triathlon is a relaxed event based around swimming, cycling and running for disabled children and young people (ages 8 to 17 years).
Alternative activities will be available for those unable to take part in all 3 disciplines.
There are no specific distances or times, it's all about having fun and perhaps trying something new.
Family and friends are very welcome to be part of this with you.
The event is limited to 60 entrants - so if you're interested, enter quickly!
It'd be great to have a Sunshine & Smiles team and maybe do it as a fundraiser - let us know if you'd like to take part!
The swim, ride and run will be really accessible: you can walk in the pool, use floats, armbands etc, take your scooter, or adapted bike for the ride (there will also be some adapted bikes available) - any bikes etc must be safe to ride, and helmets are compulsory, and the run can be a walk, jog or using a pushchair, wheelchair or walking frame.
There will be activity stations set up for people who want an alternative activity to the pool, the ride or the run and also hopefully some sensory activities and a quiet space.
You can do as much or as little as you like - there is no minimum distance for any of the events.
It really is up to you how you take part!
Parents and carers can be involved in every aspect but there will be volunteers (fully DBS checked) to help on the day. If any parents or carers want to volunteer, please let us know - ideally they are looking for people to help for the whole event so they have a consistent team for the whole day.
Please see the flyer for more details!
If you'd like to join the Sunshine & Smiles Ability Triathlon team, you can sign up here and then email Ailith: ailith@sunshineandsmiles.org.uk
Click here to see a video of last year's event in Newcastle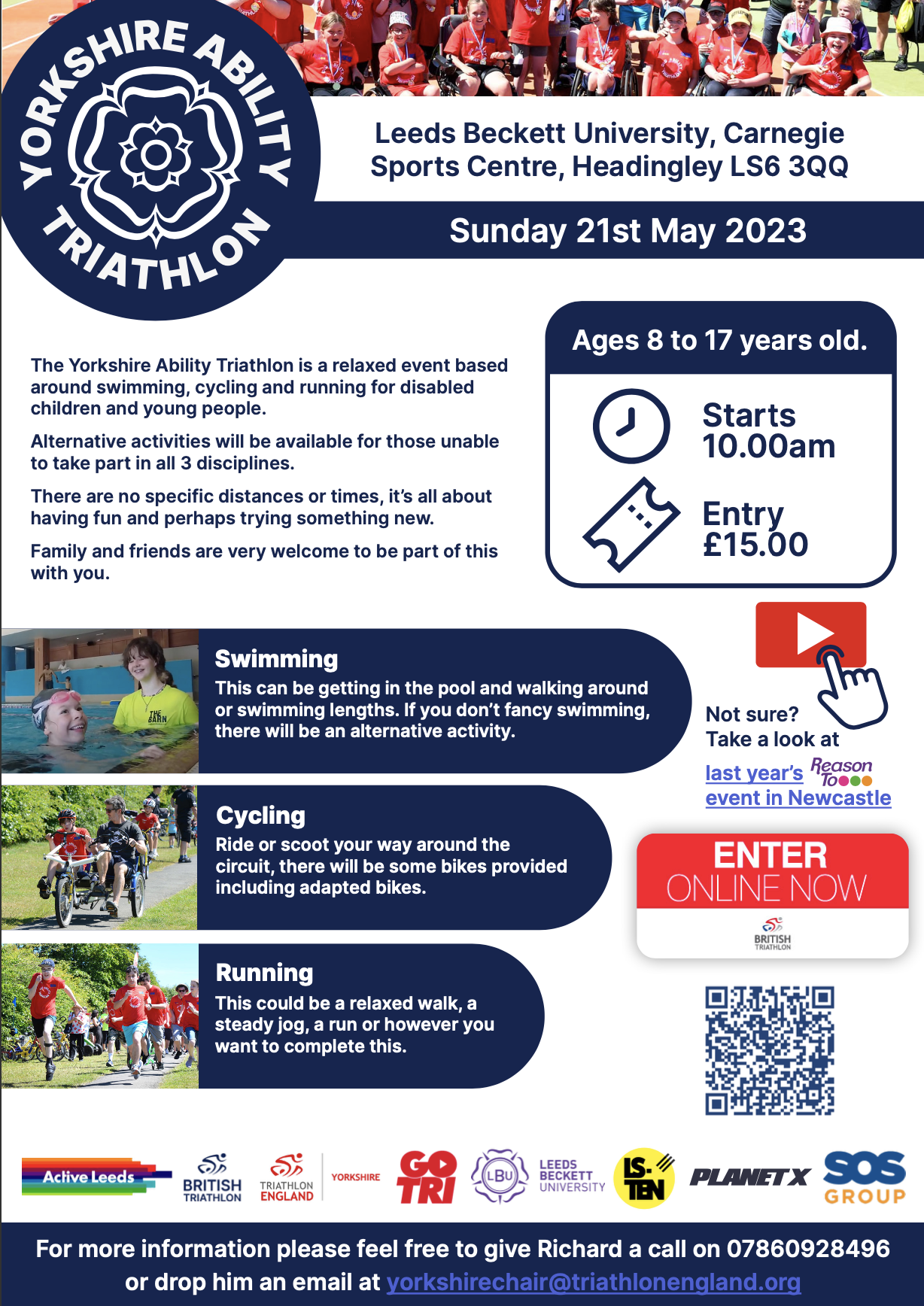 More news articles