LETS Go UK and The University of Manchester are conducting a Down syndrome research project: "Understanding primary-secondary school transition for pupils with Down syndrome in mainstream schools".
This project aims to understand the experiences of pupils with Down syndrome, as well as their parents and teachers, over the period of transitioning from mainstream primary to mainstream secondary school.
They are looking for six pupils who recently transitioned to Y7 in Sept 23.
Pupils must be in, and have transitioned from, mainstream education.
One parent/guardian and one educator from the pupil's previous primary and current secondary school must be willing to take part in online interviews
Please see the flyer below for more information.
If you have any questions or would like to take part, please contact the researchers Kelly Burgoyne: kelly.burgoyne@manchester.ac.uk or Charlotte Bagnall: charlotte.bagnall@manchester.ac.uk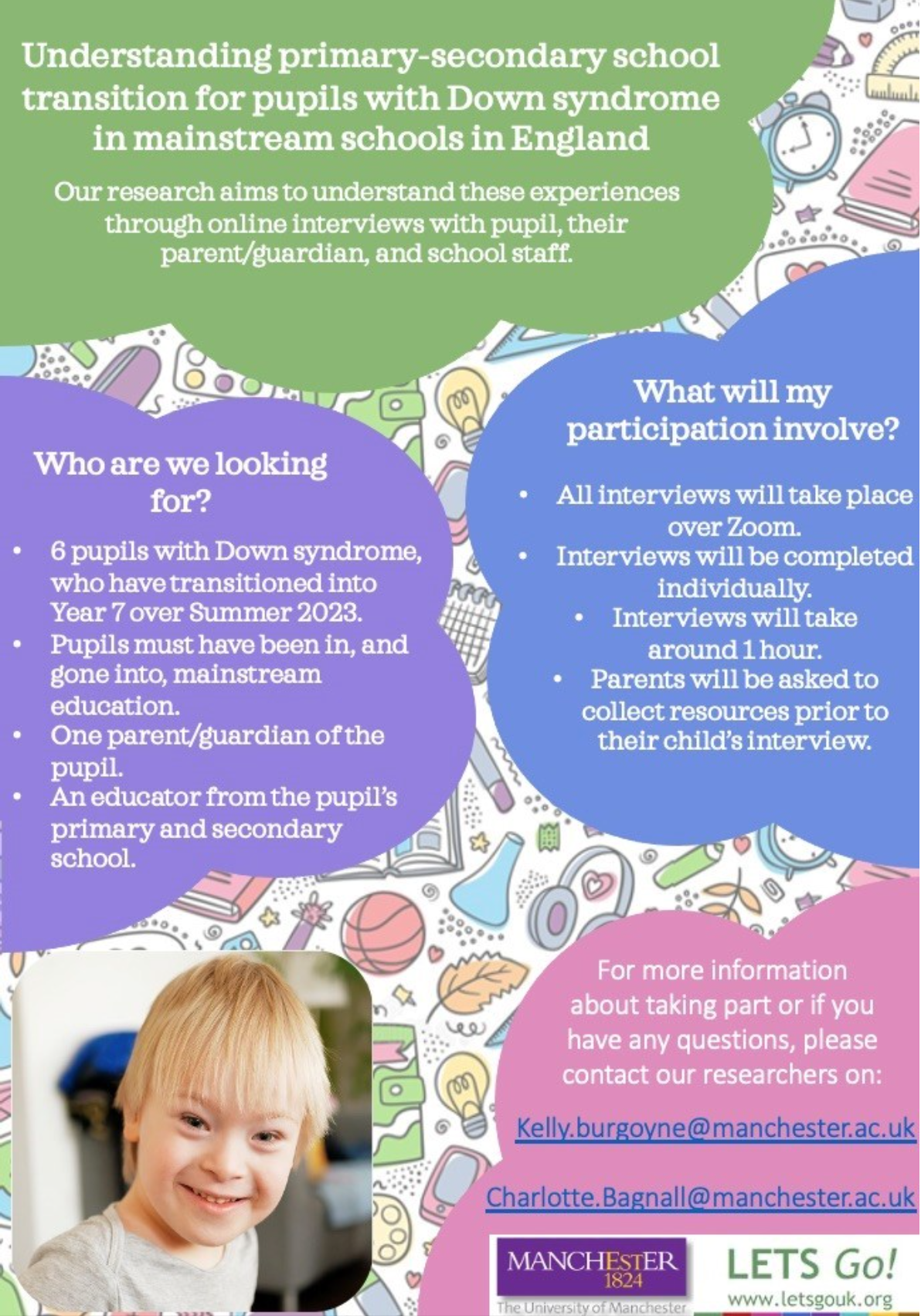 More news articles