Sunshine & Smiles have received a request asking if we and our families can help final year Speech & Language students
The teaching team at Leeds Beckett say,
"Our final year SLT students are due to qualify in July and, understandably, have had their final 6-week block placements cancelled. We are therefore trying to develop some client-facing opportunities for them to develop and practice their skills, and to enable them to qualify and join the SLT workforce.
We are setting up some videoconferencing 'communication cafe' support sessions for clients (children and adults) and families / carers. This won't be therapy, but opportunities for families to come together and practice communication activities, maybe share ideas and resources etc. The aim being some mutual benefit for the clients and for our final year students to gain their competencies to enable them to complete their degree programmes.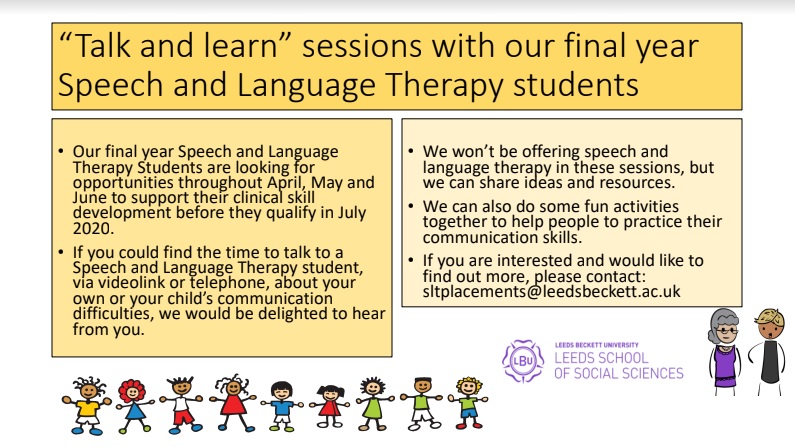 The students would run the 'cafe' supported by qualified SLTs from the University tutor team. Please see attached flyer and contact sltplacements@leedsbeckett.ac.uk if you could help."
More news articles