The London Down Syndrome research group (LonDownS) based at King's College London are carrying out a new research study looking at the health of people with Down syndrome. All of our research is focused on people with Down syndrome and how we can improve the difficulties they may face over the course of their lives. We are trying to find out how environmental factors (like diet, exercise and sleep) and genetic factors influence the development of health conditions associated with Down syndrome, such as obesity and hormonal conditions.

We are recruiting children and adults with Down syndrome between the ages of 12 and 45, of all abilities, who would be interested in participating in the study. This will involve some questionnaires, playing a few games, having some measurements taken (like height and weight) and giving a blood and hair sample. We will reimburse travel expenses and provide teas/coffees, breakfast and lunch on the day.

We are happy to explain more about the study and answer any questions you might have. See the adult and child flyers below.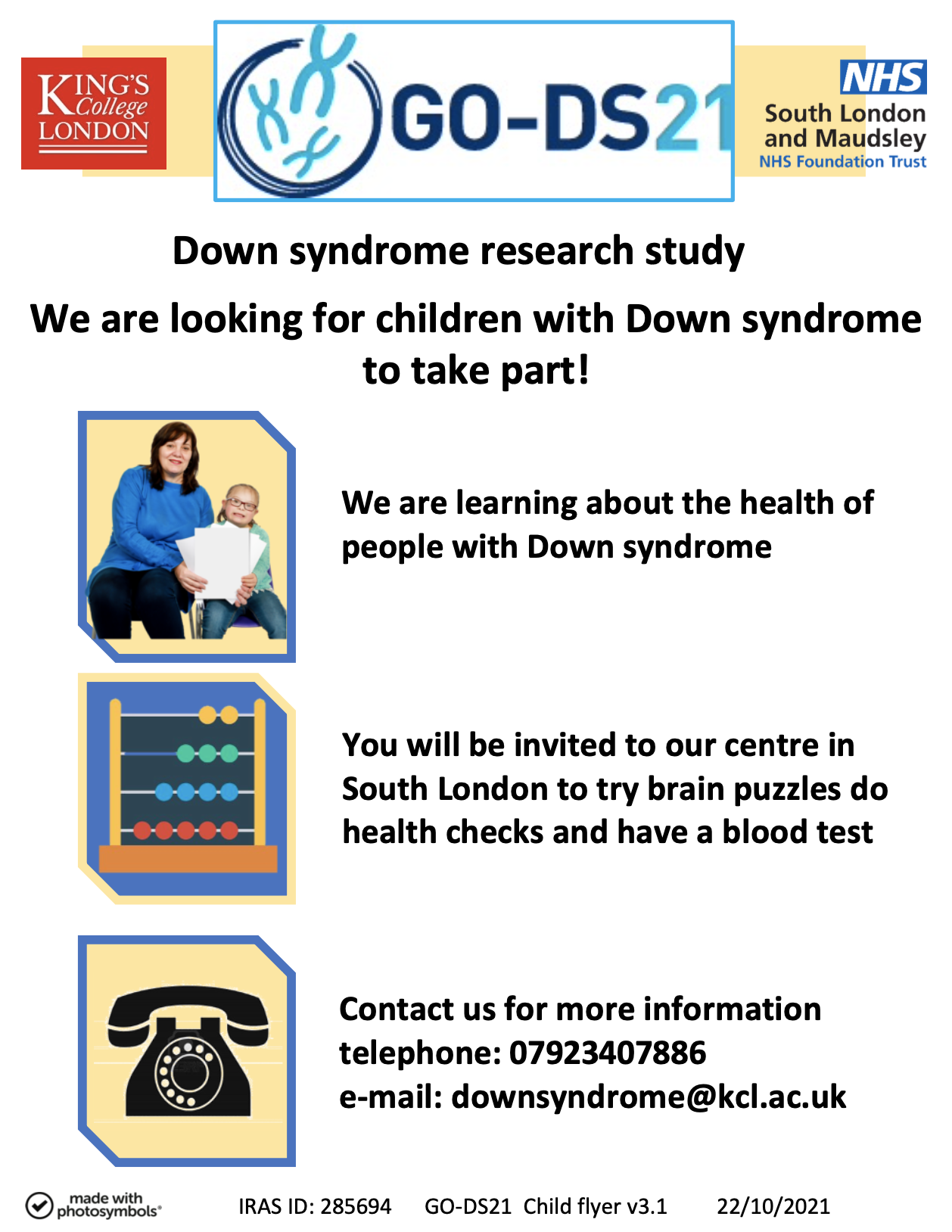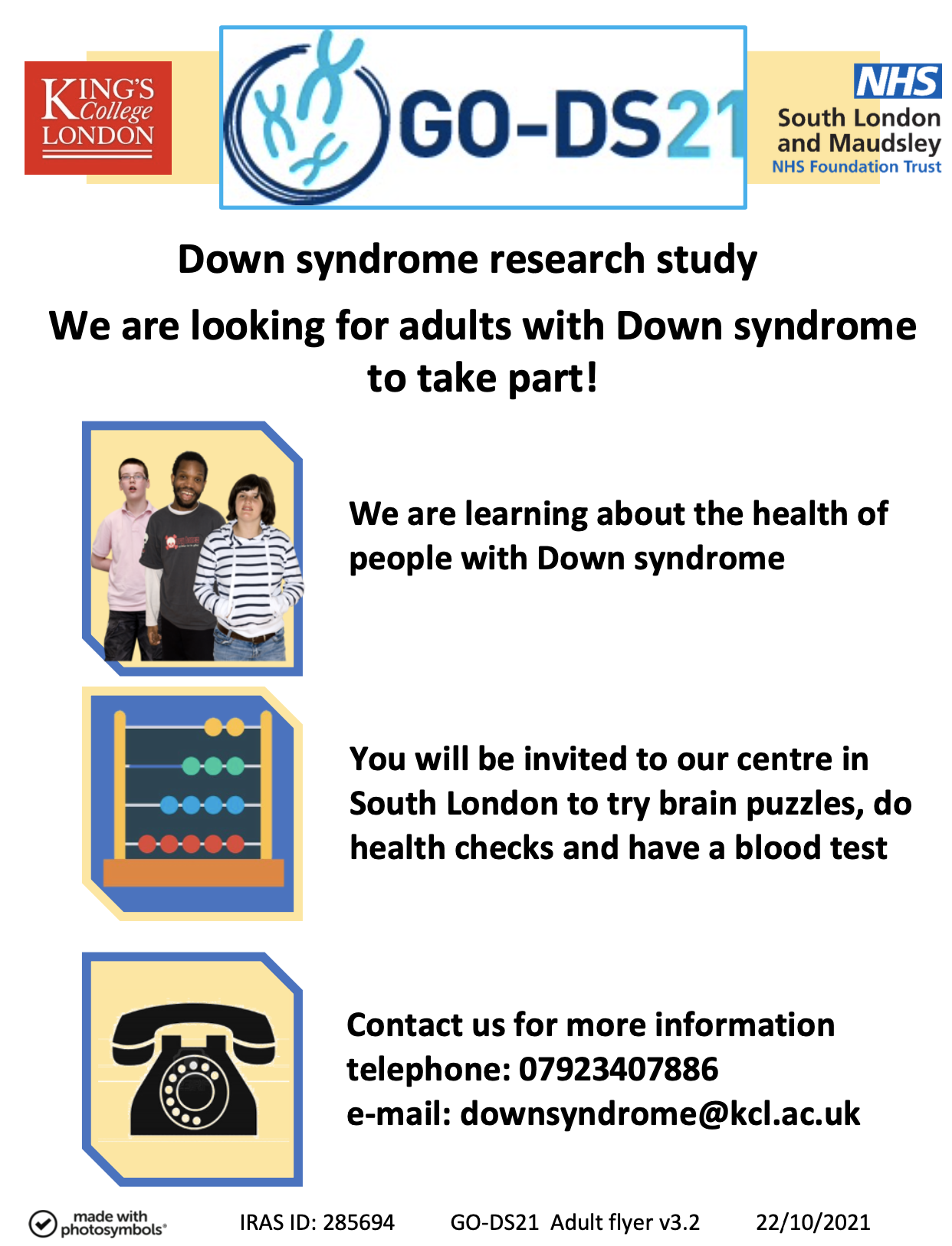 More news articles