See the flyer below for information about an event to provide families with the opportunity to find out about services available to them in Leeds.
Sunshine & Smiles will have a stall at the event so we look forward to seeing some of you there!
You can't click on the links in the image below but CAN book onto the event here or find out more about the Leeds Local Offer here.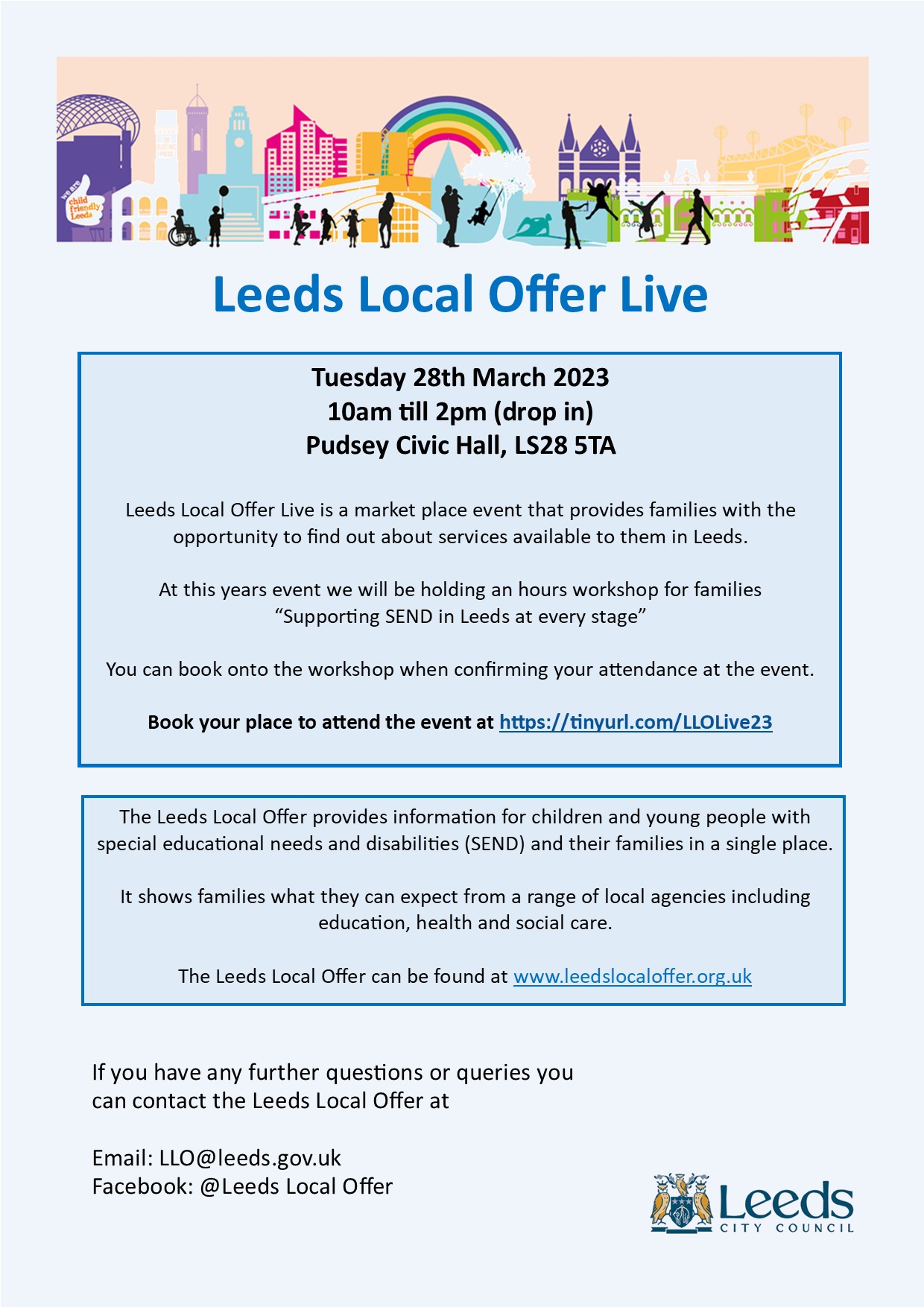 More news articles