Parent / Family Carer Meeting: Down syndrome with complex needs including autism
The Down's Syndrome Association are hosting a free online meeting this month. Their meetings enable parents and family carers to share information and experiences and to guide DSA work.
Thursday 28th April 2022 | 10:30 am - 12 noon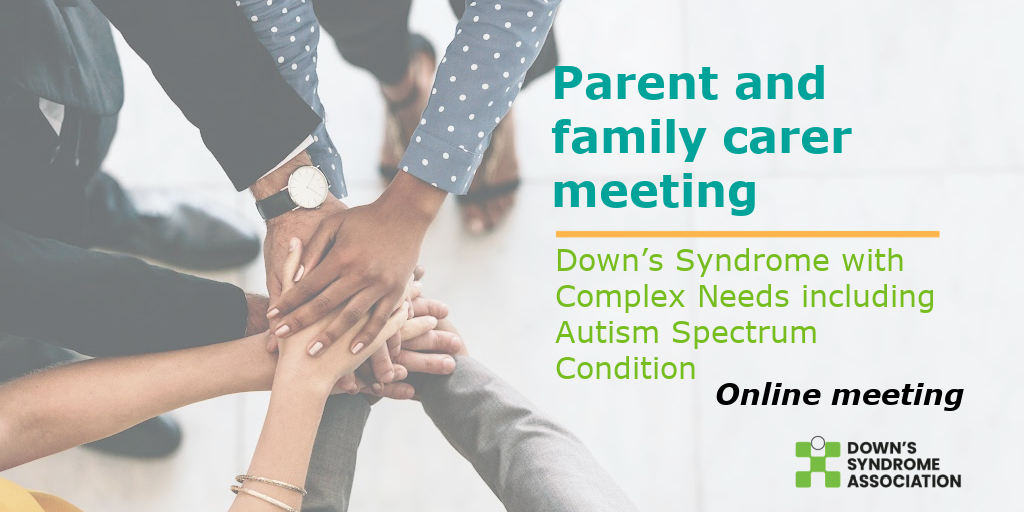 Each session will have a focus on a key issue for people who have Down's Syndrome and Complex Needs and will offer the opportunity for attendees to share in a supportive and friendly environment.
There will also be plenty of time for questions and general discussion in a small and friendly group.
To sign up, click here - DSA Meeting
More news articles