Nectar has teamed up with Crowdfunder to launch Nectar Donate
Nectar customers can now donate points to help support UK charities and causes of their choice. Donations can be made anytime on the Crowdfunder website, which can be accessed via a browser or the Nectar app.
Every single Nectar point donated will be converted into funding that goes directly into the pocket of the chosen charitable organisation, while you will be updated on how your donation, however big or small, has helped support and make a difference. All you need to do is create an account with Crowdfunder, link your Nectar account and donate to your chosen cause.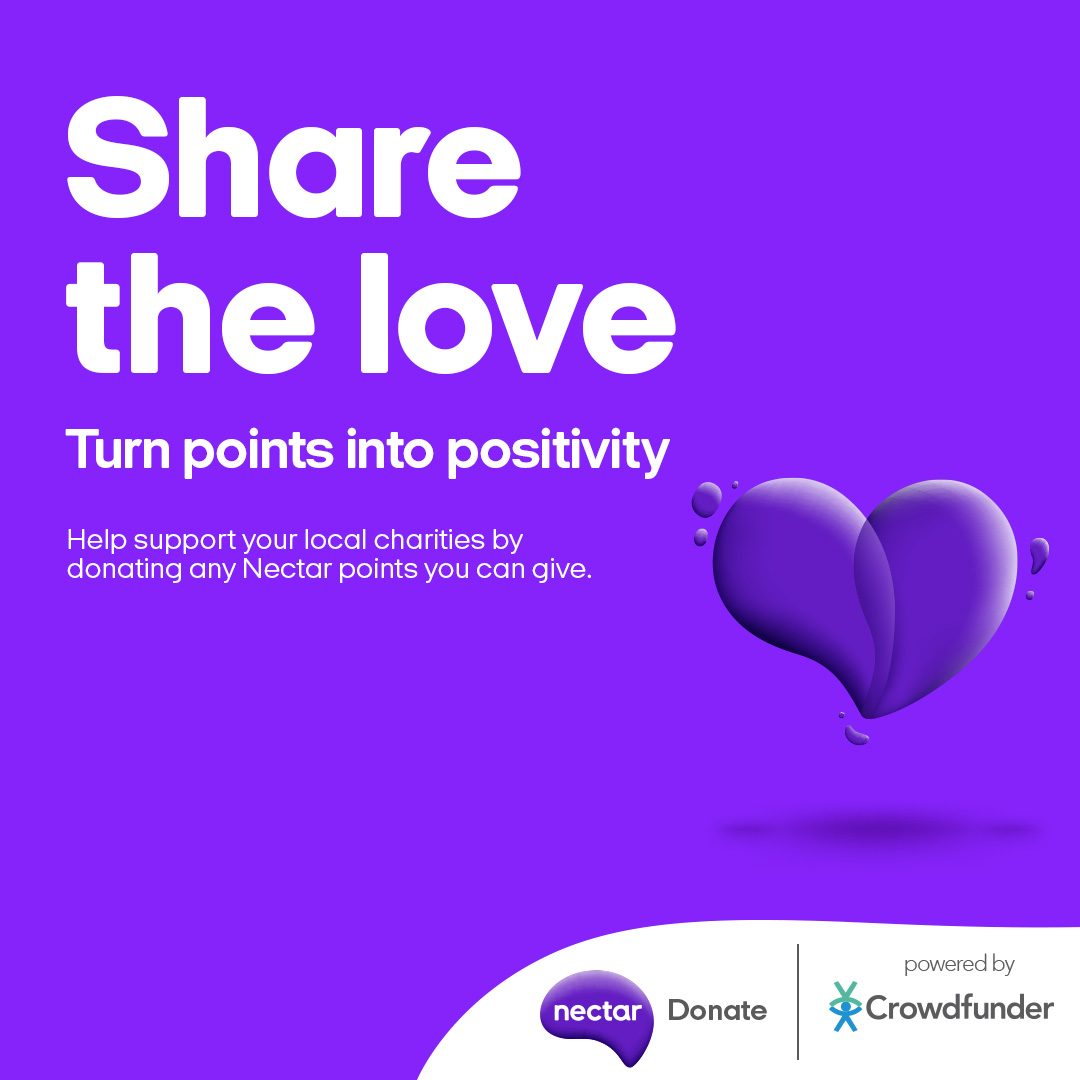 How to donate your Nectar points
Go to this link - Sunshine and Smiles Nectar Crowdfunder
Click 'Donate'
Select 'Sign in' to Crowdfunder or 'Sign up'
Click 'Donate'
Select 'Donate with Nectar'
Select 'Link your account now'
Link your account by signing into your Nectar account
Click 'Donate'
Select 'Donate with Nectar' as the payment method
Click 'Process payment securely'
Once you have linked your Nectar account to Crowdfunder you can easily donate your nectar points in the future via the browser or app.
If you are having any issues linking your accounts, please email ailith@sunshineandsmiles.org.uk who can assist you.
Thank you!
More news articles