Message from Leeds Mencap: Just to let you know we still have spaces on our 0-3 (up until the the end of the term in which they turn 3) developmental play sessions in our hawthorn specialist playroom here at the Vinery Centre. The sessions are once a week (Tues, Weds or Thursday) 9.15-11.45 and cost £10 per session. We can help with covering some of the financial cost if it is a burden to people attending.
In the sessions the children will play with our specialist SEND staff and parents and carers will be able to take away ideas for activities and resources they can use at home. They can meet other families and chat to our family support workers.
If you would like any more information, please contact Leeds Mencap on 0113 2351331.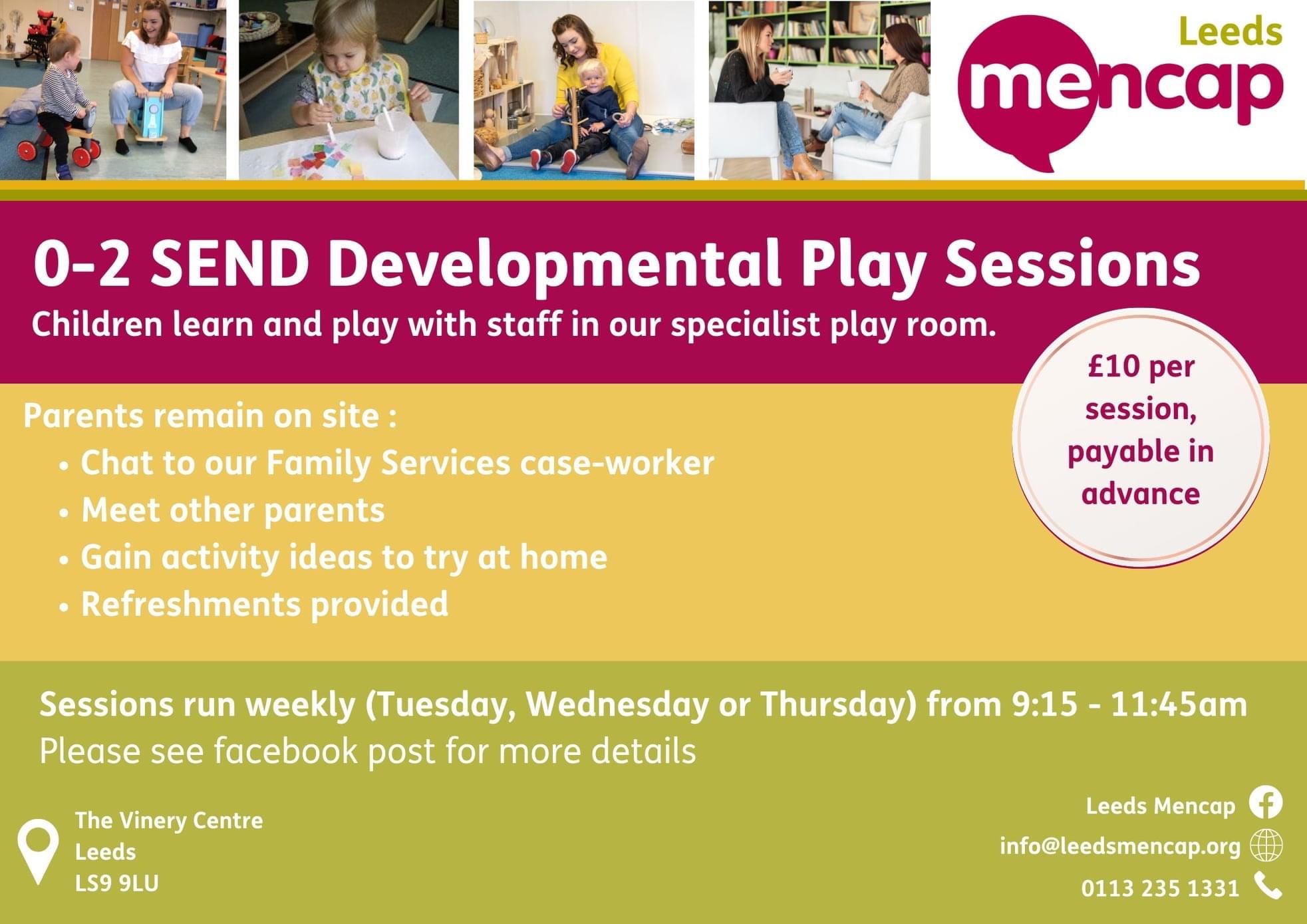 More news articles