At Sunshine HQ we work to liase with doctors, nurses, midwives and other professionals at Leeds Teaching Hospitals to improve the delivery of care and information to families who are given a diagnosis of Down syndrome for their baby.
Recently the hospital were donated some 'baby suitcases' by the charity diffability, and invited us to include some local information in them. Following feedback from our Sunbeams group, we had the opportunity to visit the hospital and talk about ways to ensure everyone recieves the same information whichever ward they are on, as well as have a look at the suitcases and add some local support group information to them.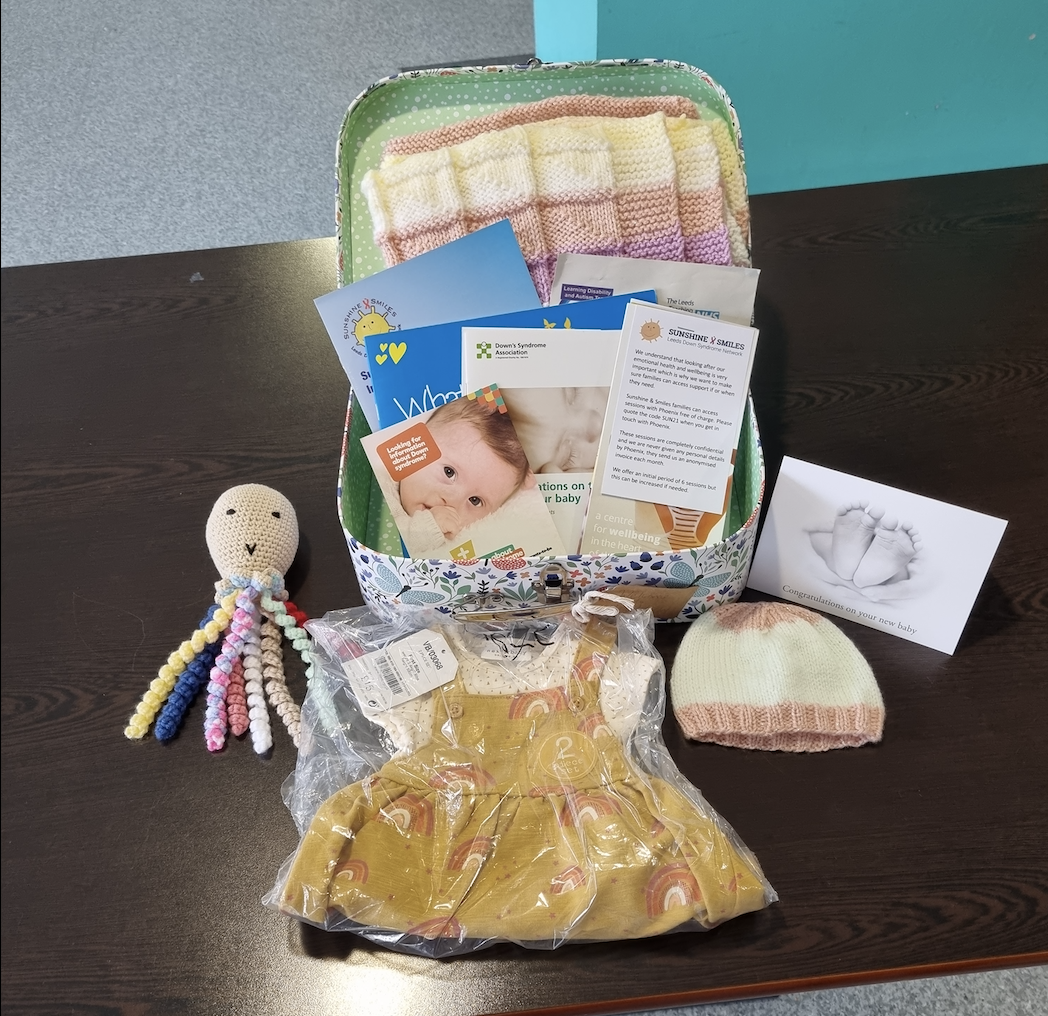 It was fantastic to hear that different wards & departments are keen to inform, educate and provide positive information about Down syndrome both antenatally and postnatally. We will continue to work alongside the hospitals to ensure no one is left without proper information and opportunities for support.
A big thank you to diffability for the donation of the suitcases to our future Sunshine & Smiles families (and others)!
More news articles