Wow! More than we ever expected turned out on Sunday 26th April to partake in the 2.6 Challenge.
It was lovely to see, particularly in the current situation, so many families getting involved. There was a real sense of community and it was fantastic to find out what challenges people were taking on.
Thank you to all the amazing people who supported, took part in and donated to the 2.6 Challenge to raise donations for Sunshine & Smiles.
The 2.6 Challenge has currently raised £5,302 for Sunshine and Smiles! This will make a huge difference to the charity and we are incredibly grateful for everyone's support. This will help us make up for the loss in fundraising from activities such as the Yorkshire 3 Peaks & Leeds 10K that have cancelled due to Covid-19.
Good luck to the families who are still taking part in their challenges!
We want to thank every family who chose to raise donations for Sunshine & Smiles through their 2.6 Challenge. If we haven't thanked you on social media, please let us know about your challenge by emailing kerry@sunshineandsmiles.org.uk with the link to your fundraising page. Thank you.
NB: We will let people know the dates for any events that have been postponed as soon as we can.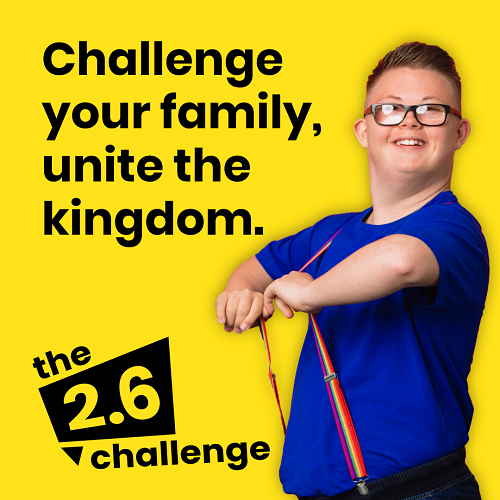 What was the 2.6 Challenge?
The 2.6 Challenge aims to raise £67m by the end of April. This is to replace donations lost in cancelled mass-participation events due to Covid-19.
The main campaign day was 26th April when the London Marathon was scheduled to take place. The marathon raised £66.4m last year and will hopefully take place in October 2020.
Save the UK's Charities campaign were asking the public to take part in a 2.6 Challenge by doing a physical activity as long as it complied with social distancing guidelines.
More news articles