Event details
13th March 2022, 10:45-12:15
Address
New Dock Hall
Armouries Dr, Leeds LS10 1LT
Contact
Phone: 07725041601
Email: adminteam@sunshineandsmiles.org.uk
Instead of our cancelled Christmas parties over the last two years, we are delighted to be able to hold a World Down Syndrome Day party thanks to the support of the amazing Singing Hands, on Sunday 13th March from 10.45am - 12.15pm.
Singing Hands will be doing a wide range of songs suitable for all ages from their popular Makaton signing CDs & DVDs - the songs will cover nursery rhymes right through to well known pop songs for everyone to enjoy!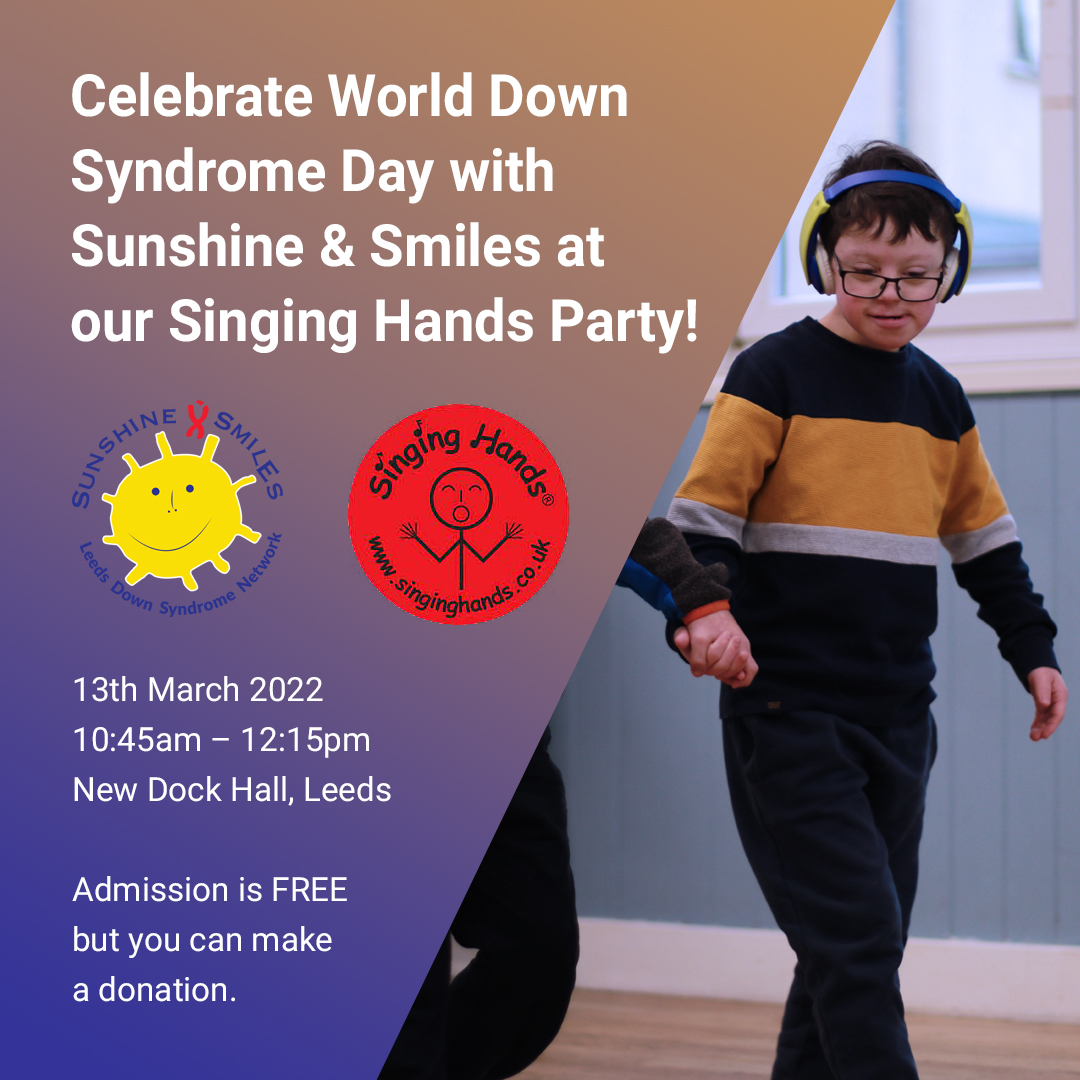 The event will be an hour long show with complimentary tea, coffee, squash & biscuits.
Bookings are now closed but do let us know if you need transport and didn't state this when booking.
If you do need to let us know anything else or have any questions please email us on: adminteam@sunshineandsmiles.org.uk
We can't wait to see you!
See more events