Event details
5th February 2020, 10:30-12:00
Address
21 Co.
Headingley Central
Otley Road
LS6 2UE
Contact
Phone: Weekday: 07725 041601 Weekend: 07472 320168
Email: hello@sunshineandsmiles.org.uk
Leeds Special Educational Needs Information Advice Support Service, (Leeds SENDIASS), are visiting Sunshine & Smiles with an invitation to join them for their SENDIASS Parent Carer Roaming Steering Group
Roaming Steering Groups are part of new project work which the SENDIASS team have been implementing since April 2019. The project work covers multiple mini projects which are overall part of a grant funded programme with the Council for Disabled Children and Information Advice and Support Programme lasting 12-24 months.
Roaming Steering groups have been travelling around parent, carer and young person groups over the past year and are continuing the journey around the city in 2020. Roaming Steering Groups are held twice a term, one for parents and carers and one for young people to provide an opportunity for parents, carers and young people to consider questions sent out and to share and raise SEND items to be sent in to the SENDIASS fixed steering group meetings. Roaming Steering groups promote communication and the exchange of information with parents, carers and young people and the SENDIASS steering group to better represent service user views and provide steer to the SENDIASS service development.
This is a quick summary of what the session includes on the day:
· An introduction on SENDIASS, and a chance for attendees on the day to introduce themselves.
· An introduction to the Project Work, Roaming Steering Group and how we run the Roaming Steering Group discussion session.
· A discussion format gathering views and opinions on key questions or a topic from the most recent fixed Steering Group along with our core agenda, which currently includes the topic of parents and carers access to SEND Information , Advice and Support across Education, Health and Social Care services followed with a short consultation sheet on joint commissioning of SEND services.
· A decision on any topics or questions from Sunshine and Smiles that can be raised at the next Fixed Steering Group meeting.
There is an evaluation of the session form at the end of all our sessions , we also invite anyone interested in getting involved in any of the projects we briefly discuss in the introduction to let us know if they would like any information.
Some of the current project activity includes:
Parent Training sessions
Drop in Advice Sessions
Participating in online Focus Groups
Volunteers
This is a great opportunity to share experiences of services & support in Leeds.
The event will take place at 21 Co. in Headingley from 10:30am until 12pm.
If you are interested in coming, please email ailith@sunshineandsmiles.org.uk with how many will be attending.
Thank you!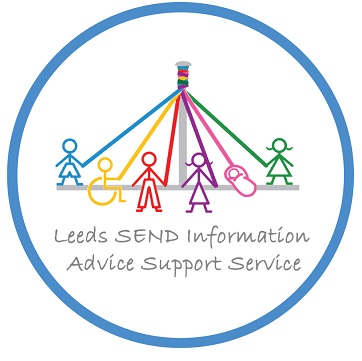 See more events