Event details
22nd April 2020, 19:00-20:30
Address
21 Co.
Headingley Central
Otley Road
LS6 2UE
Contact
Phone: 07725041601
Email: ailith@sunshineandsmiles.org.uk
This event is not happening on this date. Please do not attend.
We are currently working on how to offer our sessions online. We are sorry for any inconvenience amid the recent COVID-19 outbreak and we will update you as soon as we can.
We will be hosting a road safety workshop for our young people, aged 11 & over, at 21 Co. in Headingley.
We are pleased to confirm that Carolyn Heaton and Carmel Gallagher from Irwin Mitchell solicitors are coming along to talk about road safety.
Irwin Mitchell act for clients who have sustained devastating and often life changing injuries as a result of road traffic collisions. In the UK alone road traffic accidents are one of the main causes of death and disability in young people, including acquired brain injury. Irwin Mitchell are passionate about raising awareness and getting the message out there to children and young adults as well as their families to ensure they stay safe and visible while walking or cycling along the roads or as drivers/passengers in cars. As children grow older and become increasingly independent it is important they are aware of the significant risks of motorists on our roads. Carolyn states that she is delighted that Irwin Mitchell have been asked by Sunshine and Smiles to deliver a talk on road safety in order to raise awareness of the risks to vulnerable people on this issue.
If you would like to book a place please email ailith@sunshineandsmiles.org.uk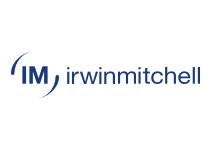 See more events