Event details
Address
Stainbeck Community Hall
162 Stainbeck Lane
Leeds
LS7 2EA
Contact
Phone: 07957157499
Email: cherie@sunshineandsmiles.org.uk
We are very pleased to be able to offer our families 3 workshops around Positive Behaviour Support.
*these are now fully booked but there will be another course running in the New Year.
The sessions will be a course of workshops and will be three, two hour sessions run on a Sunday afternoon between 1pm – 3pm on 17th November, 24th November & 1st December, run by Cherie who is Mum to Luke.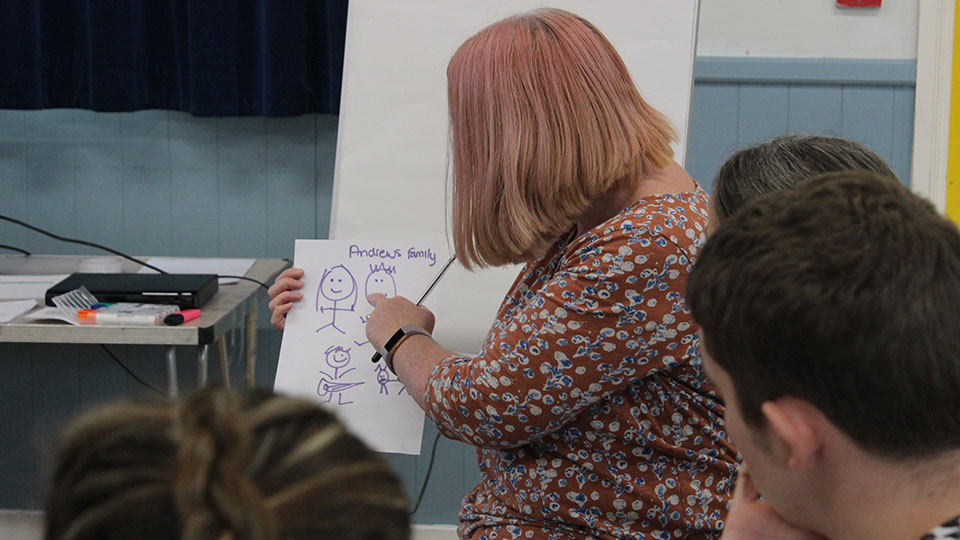 Cherie has 23 years' experience and knowledge in a professional capacity as a registered learning disability nurse and health visitor. She worked in the Learning Disability Nursing team for 7 years and in Child & Adolescent Mental Health Services (CAMHS) for 3 years.
Her keen interest and experience in these roles were positive behaviour support where she developed, set up & ran a course for families as well as helping to develop a positive behaviour pathway within CAMHS.
Cherie has extensive experience supporting parents & carers in group sessions and on an individual basis.
The aim of the sessions
Look at understanding triggers for different behaviours
Look at positive strategies to distract or minimise different behaviours
Explore coping mechanisms & strategies for families
Developing positive behaviour support ideas & plans
Although Cherie will be facilitating the sessions and bringing her experience, skills & knowledge we hope that this will be an opportunity to families to share and explore any specific issues in a safe & supportive environment.
If you are booked on this course and have any questions or will be bringing any children, please email Cherie with the names of who will be attending (with their ages) so we can ensure we have sufficient staff & volunteers in attendance for a creche service.
See more events