Event details
29th November 2020, 10:45-17:00
Address
Harrogate

Contact
Phone: Weekday: 07725 041601 Weekend: 07472 320168
Email: hello@sunshineandsmiles.org.uk
Magic Cycling Hour Sessions - POSTPONED
The session for Sunday 29th November has been cancelled but there will be future lessons taking place.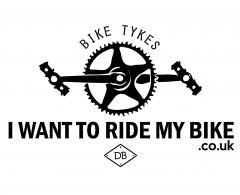 Dave, from I Want To Ride My Bike will be running 1:1 cycling sessions for Sunshine & Smiles families in the future.
Dave has experiencing of teaching children with Down syndrome & Autism to ride and we hope to continue to run these 1:1 sessions for our Sunshine & Smiles families.
Are you interested in future sessions? If so, please email ailith@sunshineandsmiles.org.uk with your details.
Individual times will be sent out to the people who are attending each session.
See more events